WHAT'S NEW?
---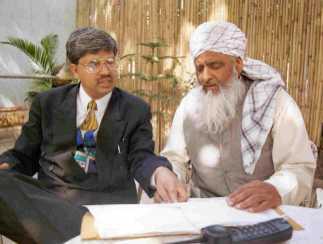 PRESS RELEASE
Dated August 18, 2001
HON.BLE SUPREME COURT VIDE ITS DETAILED ORDER DATED 16-8-2001 DIRECTED THE WAKF BOARDS TO DISPOSED OF COMPLAINANT OF /GRIEVANCE OF ALL IMAMS WITHIN 8 WEEKS AFTER BEING FILED WITHIN THE 4 WEEKS FROM TODAY AND SUPREME COURT FURTHER ISSUED NOTICE TO ALL STATE GOVERNMENTS T0 INDICATE AS TO WHETHER SUCH TRIBUNALS HAVE BEEN CONSTITUTED, THE CONSTITUTION OF TRIBUNAL IS AN OBLIGATION ON THE PART OF STATE GOVT. UNDER S. 83 OF THE WAKF ACT 1995 REDRESS THE GRIEVANCE OF IMAMS AND WAKF PROPERTIES.
The division bench comprising Hon'ble Justice G.B. Patnaik and Hon'ble Justice Mrs. Ruma Pal vide its order dated 16-8-2001 that on the basis of affidavit filed on behalf of several Wakf Boards and assertions made by the petitioner All India Imam Organisation's counsel Mr. Mukesh K. Giri Advocate Supreme Court held, "we think it appropriate to direct that individually Imam/or in representative capacity could file their grievance before the respective State WAKF Boards for implementation of the scheme that has been framed conferring benefits on the Imam persuance to the judgment of this court. Though, there is an assertion in the petition that such grievances have been made and some Wakf Boards are not disposing of those matters, but some of the Wakf Boards, on the other hand, have filed their affidavits denying the same. In the circumstances, we direct that complaint of grievances received from these Imams individually/or in representative capacity within 4 weeks from today should be disposed of by the Wakf Boards within 8 weeks thereafter. Needless to mention the Wakf Boards shall dispose of the complaints/grievance in accordance with law bearing in mind the earlier judgment of this court and the direction contained in the scheme formulated."
It has further held by the Hon'ble Supreme Court on being argued by Mukesh K. Giri advocate Supreme Court on Behalf of MAULANA JAMEEL ARMED ILLYASl, President of All India Imams Organisation, who filed the Public interest writ petition Under Article 32 of constitution of India and Vide judgment and Order dated 13.5.93 allowed the writ petition Hon'ble Supreme Court directed to pay imams salaries w.e.f. 1.12.93.
While hearing I.A. No.12 in Writ petition 715/90 under Article 142 of constitution of India and Order 47 of Supreme Court Rules 1996 to implement the judgment dated 13.5.93 and scheme filed by Govt. of India on 5.1.96 after constitution of High power Committee which included revenues secretaries of States, Secretaries of Wakf Boards, Mukesh K. Giri and Maulana Illyasi under the Chairman of Union Welfare Minister and after deliberation and consultation for 2&1/2 years filed the said scheme to pay Pay-Scales of Imams.
Imam Alim Rs. 1000-1600.
Imam Hafeez Rs. 950-1550.
Imam Nazirah Rs. 850-1400 + 30/- as Medical Allowance
These pay Scales were to be paid w.e.f. 1.12.1993 but al1 Wakf Boards willfully disobeyed the directions and did not pay to Imams expect the Wakf Boards of Pondichery, Punjab, Tamil Nadu, Dadar and Nagar Haveli argued Mr. Giri, Hon'ble Supreme Court further held.
"It transpires in course of hearing of the application, that in some of the States Tribunals have been constituted under section 83, whereas in some other States no such Tribunal has been constituted. Constitution of Tribunal is an obligation on the part of the State Government under section 83 of the Wakf Act, 1995. Issue Notice to each of the States to indicate as to whether such Tribunals have been constituted, and if not, why it has not been so constituted. Constitution of such Tribunal is essential for redressing the grievances of these Imams. In the event, the Wakf Boards fails to discharge its obligation under the scheme in as much it is the responsibility of the Wakf Boards to implement any direction in the scheme, the States may file their affidavits within 8 weeks from today.
Needless to mention, some of the States Wakf Boards have already been paying the salary of the Imams in implementation of the scheme, namely, Dadar Nagar Haveli, Tamilnadu, Punjab and Pondicherry .
Put up this matter after 4 months. "
It is pertinent to mention here that during the cause of hearing Hon'ble Justice Ruma Pal asked Counsel Mukesh K. Giri as to why your client did not file suits. Mr. Giri argued that in this country Suit begins but never ends and your lordship are hearing this I.A. under Article 142 of constitutuion of India to do complete justice in a Cause and Pending in this court Mr. Giri asserted that it is the Mutwalli who is misappropriates the all Wakf Properties, who under S. 72 of Wakf Act 1995 is obliged to pay 7% of total income of Wakfs. Mr. Giri apprised this Court that 93% of total income remains there where Imam is working with Mutwalli, both Imam and Mutwalli are under the supervisory Adminjstrative and financial controls of Wakf Boards in view of S-13, S-32, S-68, S-72 of the Wakf Act 1995, the audit report and budget of Wakf Boards filed before this Court clearly establishes that they have sufficient resources to pay to Imam, e.g. in its affidavit of U.P. Sunni Wakf Boards admitted having incurred an expenditure 1.88 Crore during one financial year. It spent a whopping amount of Rs. 2 lakhs on litigations and another 2 lakhs on maintenance of office and another 50 thousand on office car but not a Single Penni is paid to Imams. Even Peon is shown to having been paid the pay scale of Rs. 2550-3200/- but poor Imam is not paid for his sustenance. There are 2.97 Lakhs Wakfs Properties having been notified by the Govt. added Mr. Giri.
---